Membership Options
EXTRAORDINARY CARE, TAILORED TO YOU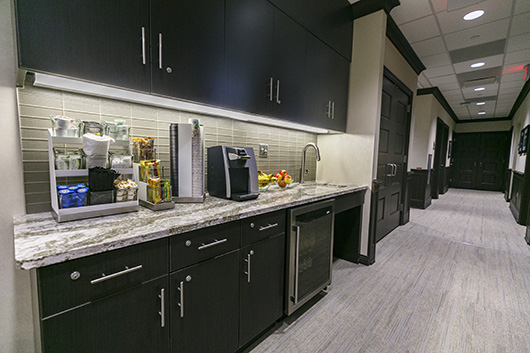 Primary care for individuals
Victors Care physicians are specifically trained in the comprehensive field of primary care and are equipped to manage a wide variety of complex medical issues for adults ages 18 and up. Special emphasis is placed on preventive medicine and health maintenance, focusing on maximizing the quality of life of every patient.
Corporate executive health management
Victors Care also offers comprehensive executive health management to companies of all types and sizes looking for a competitive advantage in attracting and retaining top talent. Victors Care memberships keep executives healthy and minimize downtime spent in clinic waiting rooms. Better health means peak performance and reduced absenteeism.
Membership fees
Victors Care will have founding memberships available for $2,700 per year for anyone who becomes a member on or before June 30, 2018. This price will be maintained through June 30, 2019. Memberships for those enrolling July 1, 2018 or later will be available for $3,600 per year. All founding membership discounts expire on July 1, 2019. From July 1, 2019 forward, the annual membership fee for all members, regardless of when one joined, will be the same.
SERVICES:
24 hour access to the patient's physician or covering physician via telephone, text, or email
Same or next day appointments
Unhurried visits
A yearly executive style comprehensive health assessment
Assistance with scheduling tests and specialty appointments
Minimal wait times
A written summary report detailing the doctor's findings and recommendations from the yearly comprehensive health assessment
Executive style comprehensive health assessment
Comprehensive history
Extensive physical exam
Exercise stress test
EKG
Health risk appraisal
Body composition analysis by impedance
Height, weight, blood pressure, pulse, oxygen saturation
Audiometric test (Hearing exam)
Visual exam (Eye exam)
Glaucoma test
Pulmonary function test (Lung function study)
Lab tests included at comprehensive health assessment only

Hemoglobin A1C (Diabetes screening)
Complete blood cell count (platelet, RBC, WBC, hemoglobin, hematocrit)
Lipid profile (cholesterol, triglycerides, HDL, LDL)
Comprehensive metabolic panel (glucose, calcium, electrolytes, kidney function, and liver enzymes)
TSH (blood test to detect thyroid gland function)
Urinalysis
Urine micro albumin (screening for kidney dysfunction)
High sensitivity crp
Vitamin D
PSA (male, screening for prostate cancer)

Pap/pelvic (procedure only, pathology not included)
Coronary artery calcium scan
Physician-provided nutrition counseling
Physician-provided exercise counseling
A written summary report detailing the doctor's findings and recommendations
As appropriate
Additional services performed when medically necessary
Splinting
Cryotherapy
Skin biopsy (procedure only, pathology not included)
Repair of simple lacerations as determined by physician
Wound care as determined by physician
Anoscopy
IV hydration when ordered by physician
Injectable medication administration when ordered by physician
In office testing when indicated

Flu
Rapid strep
Stool occult blood
Urinalysis
Monospot